The 5 Weight Machines Your Gym Must Have
The 5 Weight Machines Your Gym Must Have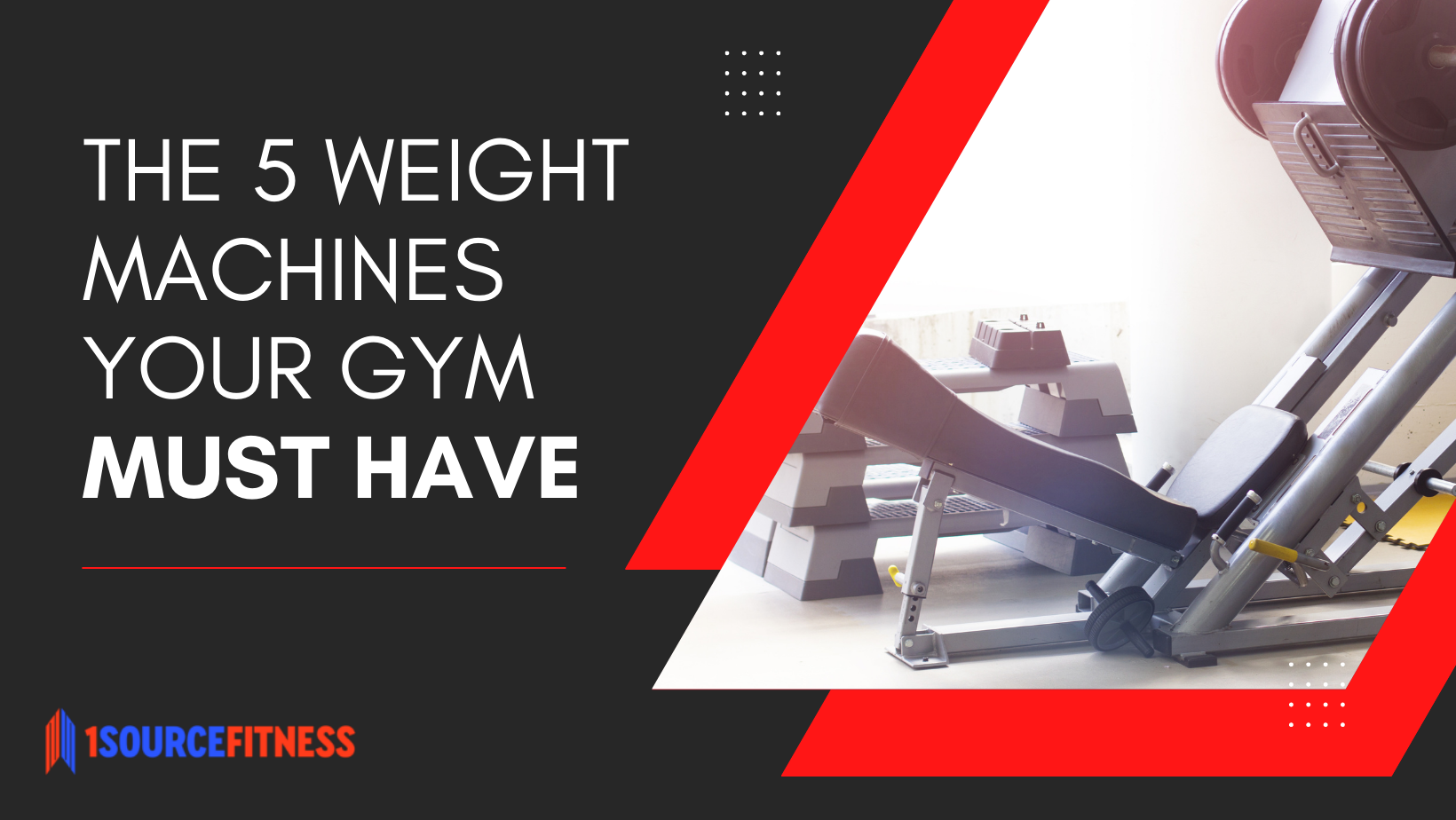 Weight machines are a must-have for every gym. 
Why? Because weight machines are accessible to beginners, reliable for veterans, and a great way to target specific muscle groups with measurable results.  
When it comes to fitness equipment sales and installation, your gym cannot afford to neglect key weight machines that your rivals have as gym staples.  
There is a reason that weight machines are so popular, and if your gym does not have the top five most popular models, then you are in trouble.  
Free weights and kettlebells will only take you so far, if you want your gym to attract and retain members, you need the best in terms of weight machines.  
Let's take a look at the five weight machines your gym must have to beat the competition.  
Your Gym Needs these Five Weight Machines 
The key to taking your gym or fitness center to the next level is investing in high-quality gym equipment that attracts and retains new customers.  
Here are the top five weight machines that every gym must-have.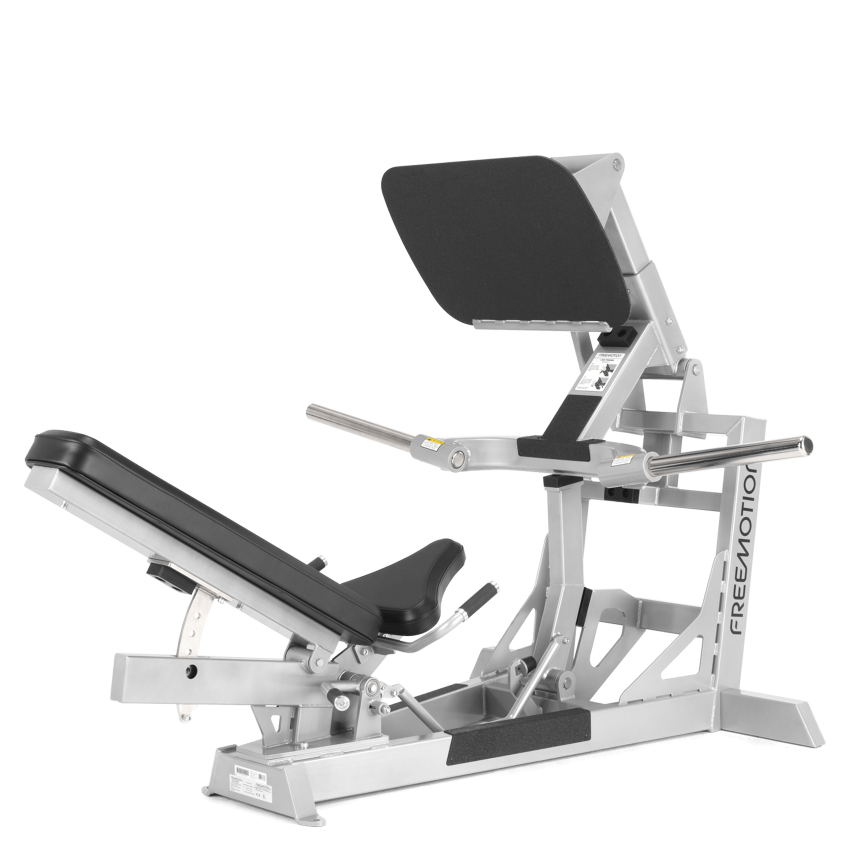 Plate Loaded Leg Press 
Strong legs are the foundation of a strong body. One of the most essential and easy-to-use weight machines for improving leg strength is a plate-loaded leg press machine.  
The EF218 Plate-Loaded Leg Press from Freemotion is one of the best models you can invest in. This versatile machine allows a weight range between 90 and 900 pounds, and it uses a four-bar linkage to allow for more natural body movement to reduce stress on the knees.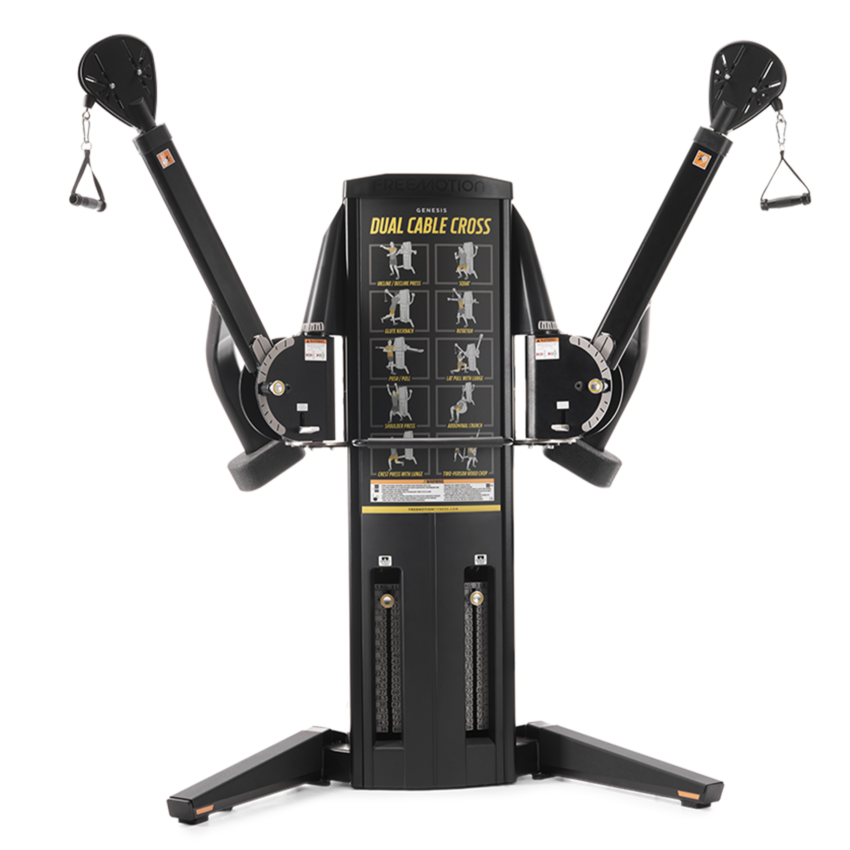 Dual Cable Cross 
Improving back strength is one of the most popular goals of gym-goers. A dual cable cross is one of the best machines for isolating and working the back muscles.  
The G624 Dual Cable Cross from Freemotion is an excellent model to consider. It offers a wide range of exercise options with its unique ability to precisely position angles with just one hand.  
An Inclusive Machine, the GENISIS Dual Cable Cross is adept at simulating multiple movements necessary in both life and sports. Each arm of the Dual Cable Cross moves horizontally and laterally independently of one other.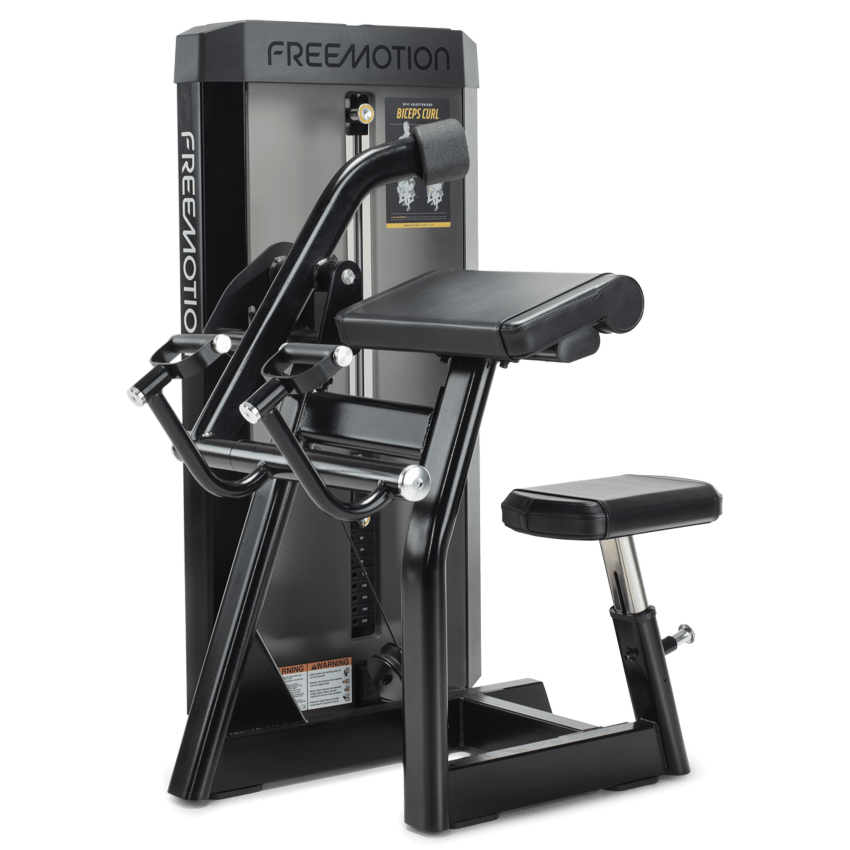 Bicep Curl Machine 
Free weights are a popular choice for developing the biceps, but it is too easy for other muscles to pick up the slack of tired biceps.  
The ES810 Bicep Curl Machine from Freemotion is an ideal weight machine to ensure that the bicep is targeted through many exercise variations. The handles move and rotate with your movements to ensure a natural range of motion through the exercise. 
Add to that an adjustable seat and padded elbow rest and the Freemotion ES810 Bicep Curl Machine is an ideal fit for anyone trying to build their bicep muscles.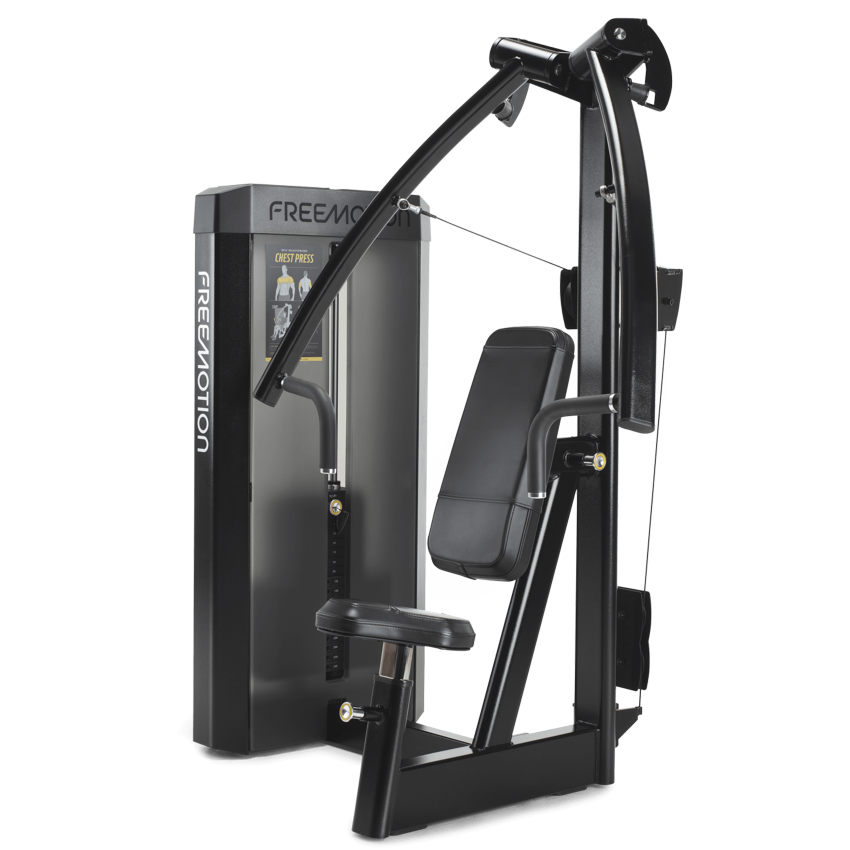 Chest Press Machine 
The building chest muscle is another commonly sought goal for gym goers. It can be easy to miss the chest muscles when you are working with free weights, especially for those who do not have a spotter.  
The ES800 Chest Press from Freemotion is perfect for those who wish to get a quality chest workout away from the best press. Multi-grip handles and converging movement patterns provide for a comfortable and natural range of motions. 
It can be hard to get a high-quality chest workout without a spotter. A Chest Press Machine from Freemotion is one of the best ways to ensure gym members can isolate their chests at their own pace.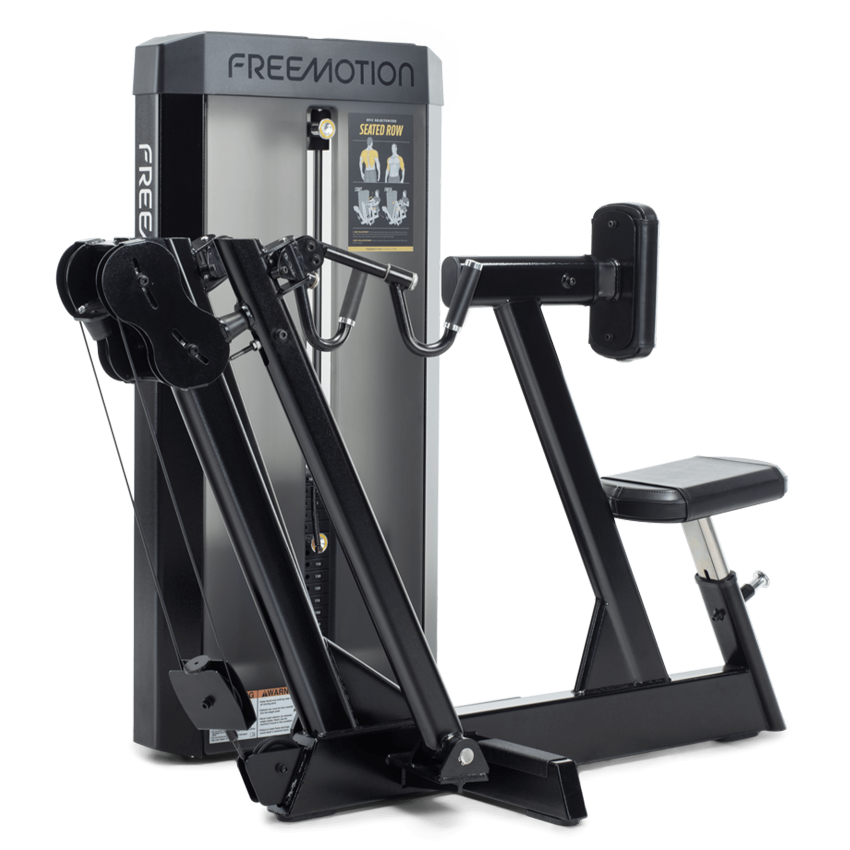 Seated Row Machine 
A full-body cardio workout is not just for ellipticals and swimming pools. A seated row machine is ideal for those who want a full body workout with emphasis on the back muscles.  
The ES817 Seated Row Machine from Freemotion is the optimum seated row machine for your gym. The handles swivel and pivot to allow for various grips. The user can fine-tune specific muscles all while increasing their heart rate and working up a sweat. Add to that, the arms move independently for a single or alternating exercise.  


Get Your Cincinnati Gym Upgrades from 1 Source Fitness 
Keeping up with the demands of your gym members is essential if you want to keep your regular members and attract new ones.  
If your gym needs the best weight machines and equipment, save yourself time and trouble, and reach out to 1Source Fitness.  
We're based in Cincinnati, and we handle all your fitness equipment sales and installation needs in Ohio, Southern Michigan, Eastern Indiana, and Northern Kentucky. 
We help you ensure that you have all the best and most popular weight machines and fitness equipment.  
For the best gym design and equipment installation, reach out to 1Source Fitness today! 
Satisfied with the 1Source Fitness difference? Leave us a review on Google now!