Your Return on Investment for an Apartment Complex Fitness Center
Your Return on Investment for an Apartment Complex Fitness Center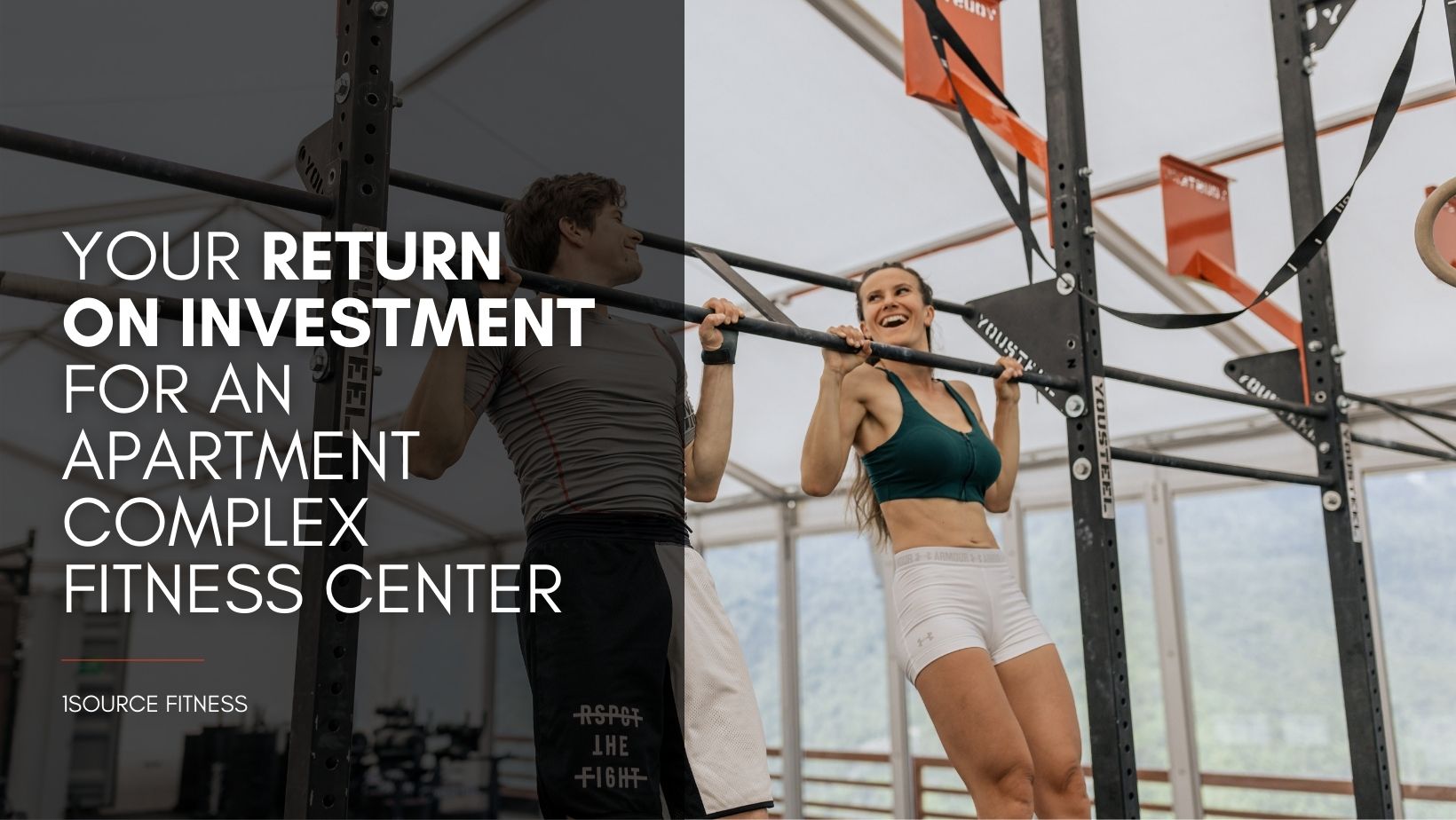 Summer is upon us, and that means for many families it is moving time.  
Over 40 million families in the United States will move this year and a staggering 60% of those families will move over the summer.  
With so many millions of American families deciding where they will live for the next year or more, what sets your apartment complex apart?  
One of the best ways to give your apartment complex more appeal is by installing a fitness center.  
You don't have to go full throttle to start, even a modest fitness center can help your apartment complex shine.  
This article will go over the return on investment (ROI) for an apartment complex fitness center and give you a few steps to get started.  
ROI When You Install a Fitness Center in Your Apartment Complex 
If you own or manage an apartment complex, then one of the best things you can do is implement a fitness center.  
It can be as easy as setting aside a room and purchasing some weights and a few pieces of equipment or as complex as building an expansion and replicating a gym. The choice is up to you! 
How to Determine Your Fitness Center ROI 
Amenities play a large part in determining whether people will rent with you or if they will go elsewhere. The most important rule is that the more attractive your amenities are, the more likely people will want to rent from you.  
For example, for a fitness center, you will want to ensure you have plenty of space, adequate lighting, well-conditioned machines, and more. Make residents feel like they can get a complete workout just a few feet away from their homes.  
The formula for ROI is: 
ROI = Net return / Cost of investment 
This means that before you purchase any equipment, you must do two things.  
First, set a well-defined budget. Decide how much money you are willing to spend and set aside funds dedicated specifically to this project.  
Second, determine how you will make your money back. Does your apartment complex have empty units for rent? If so, then a fitness center may be just what you need to fill them. If your apartment complex is already full, then you may have to raise tenants' rents to make a profit. Just be careful as a rent increase can lead to long-time tenants moving elsewhere.  
Find the point of best return where you are getting the most money back and the least invested. This will look different for every apartment complex, but if you take some time and run several different scenarios, you will find the best solution for you.  
How to Get Started 
Before you begin, gauge the interest of your current tenants. 
Who rents from you? Are they young and active? Or are they retirees? Determine if your residents would use your fitness center to decide whether it is a quality investment.  
You might even save your tenants time and money if they are spending their cash on an expensive gym membership.  
This can be as simple as creating a quick survey or going door-to-door and asking tenants in person.  
If interest is high, that's a green light to move forward.  
Once you have determined a clear budget and set aside a space, start looking for good deals on machinery and weights. Start with the basics and be sure to stay under budget.  
It may take a few months, but once you have enough equipment and gear for your tenants, you can have a soft opening.  
After the project is complete, have a grand opening. Make it an event and encourage your tenants to come out and try out the equipment.  
After that, be sure to include your fitness center as a key part of your apartment tours.  
Your Apartment Complex is Fitter with 1Source Fitness 
If you want to attract new tenants this summer, then one of the best amenities you can install is a fitness center.  
Many people are committed to exercising regularly and a fitness center that is attached to their apartment complex can help them save money by cutting out expensive gym memberships.  
If you want to get started creating the perfect fitness center for your apartment complex, look no further than 1Source Fitness. We have all the best equipment at prices that cannot be beaten.  
If you are ready to take the next step in setting up a fitness center, reach out to 1Source Fitness today!