Your Complete Guide for Starting a Hotel Gym
Your Complete Guide for Starting a Hotel Gym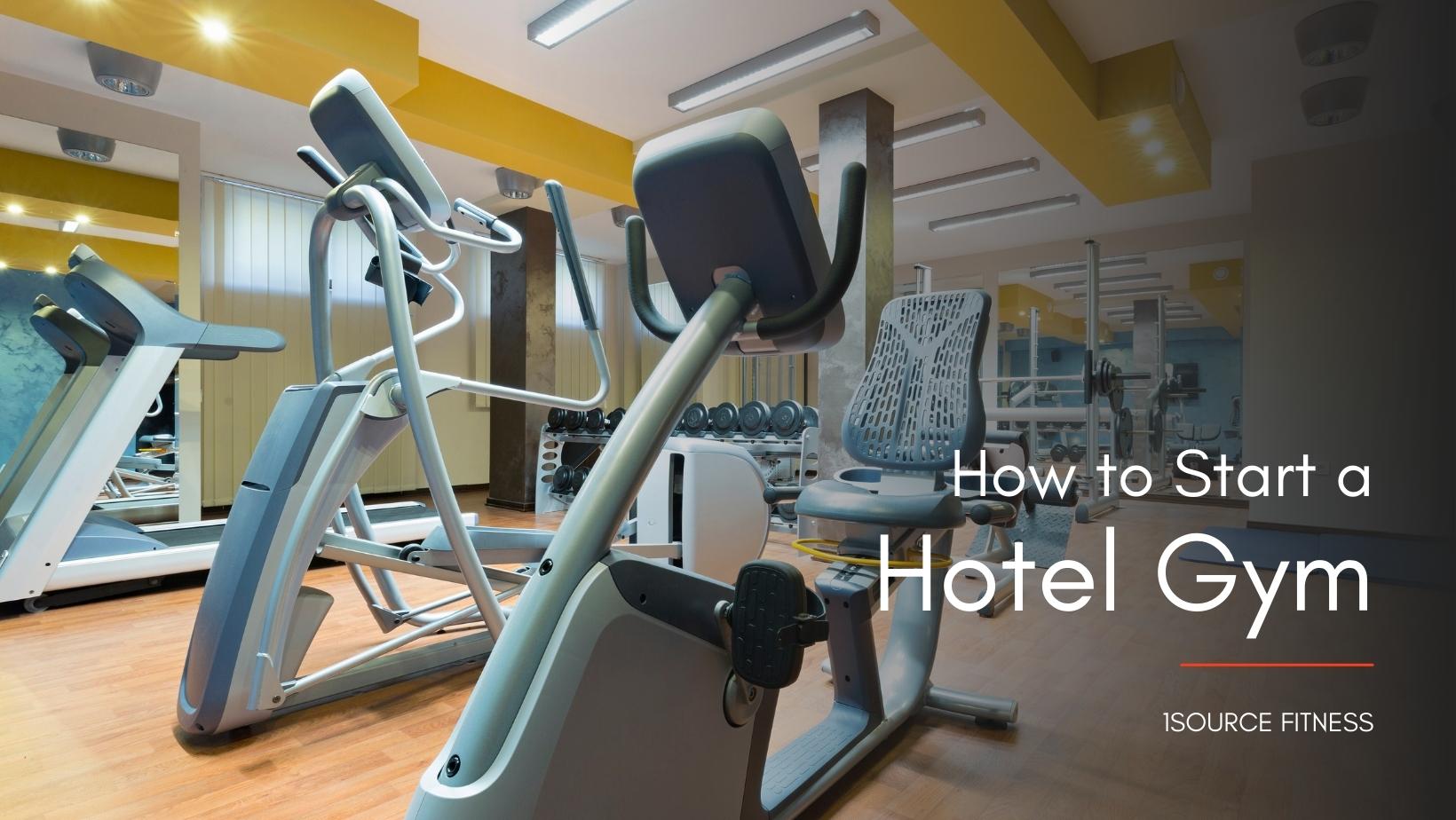 Every hotel worth talking about has a built-in gym.  


If yours does not, then it's time to start building one. The more facilities you include as perks of your guests' stay, the better their overall experience will be, and they will be more likely to stay with you again.  


Not only will having a gym set you apart from your competition, but it could also help pad your bottom line. According to a survey done by Hotels.com, 44% of people will pay extra for a hotel with a gym.  


While adding a gym is a necessary step in your hotel's development, there are some things you must do before you start adding equipment.  


This post will serve as a step-by-step guide to setting up a gym in your hotel.  


What to do Before you Build
Before you make your first purchase, there are a few things you need to accomplish.  


Take a comprehensive inventory of your resources. 
Determine your potential budget. How much money do you really have to invest in your gym? Will guests take advantage of your service? Do you have the staff to maintain a gym?  


The first thing you should do is go over your finances and determine how much capital you have to invest in a gym.  


After that, consider surveying guests to see if they would take advantage of an in-house gym. Critically analyzing the results will determine how large you should make your gym.  


Last, look at your staff roster. Will they be able to maintain a gym on top of their already established responsibilities? If not, you may need to hire new employees or give your team more compensation.  


Once you have this information together, assemble it into a comprehensive report. This will help you determine what your future gym will look like.  


Allocate space for your gym. 
Once you know how big to make your gym, you will be able to correctly determine how much space you will need.  


The best place for a gym is on the first floor of your hotel in a location where it will be easily spotted by guests.  


The most successful hotel gyms are adjacent to the lobby as they are the most easily seen. This is not the only place you can place your gym, but if it is too far off the beaten path, make sure you post signs directing people to your facilities. Also, be sure to create an advertising plan for your gym. No one will use it if they don't know it exists.  


Shop around for equipment. 
Before you make any purchases, survey the field. Look at different types of equipment and manufacturers.  


It may be tempting to buy used equipment for a cheaper price tag but be careful who you purchase it from. Used equipment can be a deal if it has been refurbished by a qualified professional (like 1SourceFitness).  


Professional technicians have in-depth knowledge about the machines they are working on and can offer you used equipment that works like new.  


Conversely, used equipment bought from a private seller may have hidden damage that will only cost you more to repair in the long run. 


Once you have made a comprehensive plan for your resources, you can begin purchasing equipment.  


Make a list of the machines and gear that you plan to buy and chart their location on a map of your gym. This will help you manage space and create zones for different exercise types.  


You should split up cardio and weight training into separate areas and you should create a path around your gym so patrons can easily get a sense of what your gym has to offer.  


Aerobic equipment should generally have 40-50 cm of space on either side and there should be at least 120 cm between any machines and the wall.  


Don't be afraid to invest outside of the traditional treadmill and dumbbells. A gym with a wide variety of equipment can easily give your gym a leg up.  


Gear such as yoga mats and medicine balls are a great way to add equipment while maintaining space. 


Always prioritize your guests' safety first. If you overcrowd your gym or get faulty equipment, a guest could get hurt. 


Lastly, be smart with your money. It's never a bad idea to start small then add over time. Keep your eye out for discounts on gym equipment and update your business plan as necessary.  


A Better Gym Makes a Better Experience
If you take your time and invest in your gym wisely, you can easily improve your guests' hotel experience. Providing your guests with an effective, comfortable place to get a workout is a great way to improve your hotel's overall rating. 
 
Always make sure your space is well managed, and don't be afraid to sell equipment that is not helping your business.  


Also, be sure to market your gym. The more guests you can attract, the more you will be able to increase your profits.  


Looking for a place to get reputable, high-quality gym equipment? Look no further than 1SourceFitness. We offer the best equipment at the best prices in Ohio.