What Travelers Expect from Their Hotel Gym
What Travelers Expect from Their Hotel Gym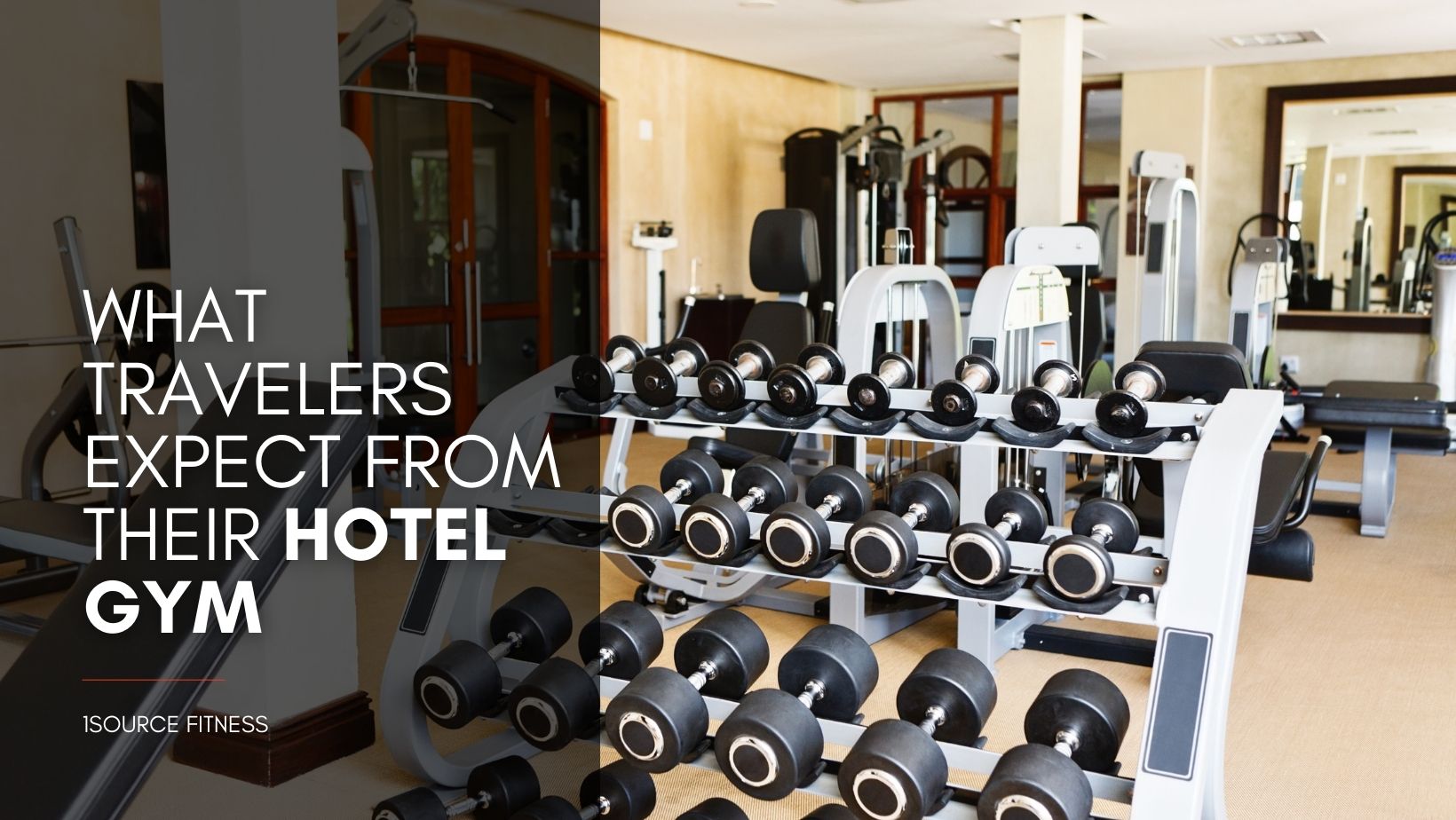 Traveling is a great way to see the world and experience diverse cultures. But, when on the road, sightseers expect a certain level of homey comfort.  
For this reason, seasoned travelers often pick the most comfortable hotels to stay at. Price and comfort and the primary goals of savvy travelers, but close behind them is the desire for a high-quality hotel gym.  
Today, personal fitness is more important than ever. Many travelers do not want to miss out on multiple days at the gym just because they are on vacation.  
In today's climate, hotel gyms are a must-have if you want to attract the maximum amount of travelers and overnight guests.  
But what should a gym owner prioritize when setting up their hotel gym? 
This post will give you some tips to make your hotel gym as crowd-pleasing as possible.  
Tips to Optimize Your Hotel Gym 
Setting up the perfect hotel gym is no easy feat. Use these tips to help make your hotel gym the talk of the town. 
The gym should be clean and cover your entire workout. 
The size of your gym should be large enough to accommodate everyone working out.  
You don't want guests waiting in line for equipment or machines or looking around the gym for a quiet place to stretch. If you have limited space available, consider removing some less-used equipment and adding a yoga studio for those who prefer more floor exercises. 
Ensure all fitness equipment is in working condition. If you have out-of-order equipment, remove it from your gym at once and store it somewhere that is out of the way.  
Be sure to also run regular tests on your equipment. It's not uncommon for treadmills and other machines to have problems with their treads, and all types of cardio equipment must be running properly before guests use them.  
For weight-lifting stations, check that the bars are secured tightly and that there aren't any loose weights lying around on the floor. 
Have a Variety of Different Equipment.  
Your hotel gym should have a variety of equipment for exercise. You may find travelers using the following types of machines: 
Treadmills. These machines allow users to walk or run in place while remaining indoors, making them perfect for travelers who want to stay fit while on the road. 


Elliptical trainers. Also known as "ellipticals," these machines simulate walking or running with low effort and little impact on joints and ligaments (e.g., knees).  


Stationary bikes. Similar to treadmills and ellipticals, stationary bikes give people the opportunity to pedal without going anywhere. They're often used by those who want a lower-impact workout than what walking or running offers.  


Weights/strength training equipment. Travelers use strength training equipment to improve muscle size, tone, and strength; this type of exercise is beneficial for those looking to burn calories quickly during their workouts, as well as for anyone wanting increased bone density over time.  
Clean space and qualified professionals 
The best way to ensure that your guests are happy with the service your fitness center provides is to hire staff members who are knowledgeable about fitness and safety. Encouraging these employees to stay up to date on current trends in health and wellness is another way to keep your guests satisfied with their experience. 
It's also critical for your fitness center team members to be fully trained on how to operate all the equipment in the facility—especially if it's new equipment.  
Staffing a well-maintained facility with qualified professionals will help you keep your customers safe, fit, and happy. 
A Better Gym Improves Your Hotel's Image 
Installing a high-quality, user-friendly gym in your hotel is one of the best ways to improve your image.  
Your guests are staying at your hotel for business or tourism. Even though they are away from home, many of your guests do not want to miss their daily workouts.  
It can be hard to know how to make the perfect gym for your hotel, but if you follow these tips, you will be well on your way to success. 
Looking for the best fitness equipment? Reach out to 1SourceFitness. We understand your gym needs and can help you create a gym that is perfect for your hotel.