Mistakes Home Gym Owners Make
Mistakes Home Gym Owners Make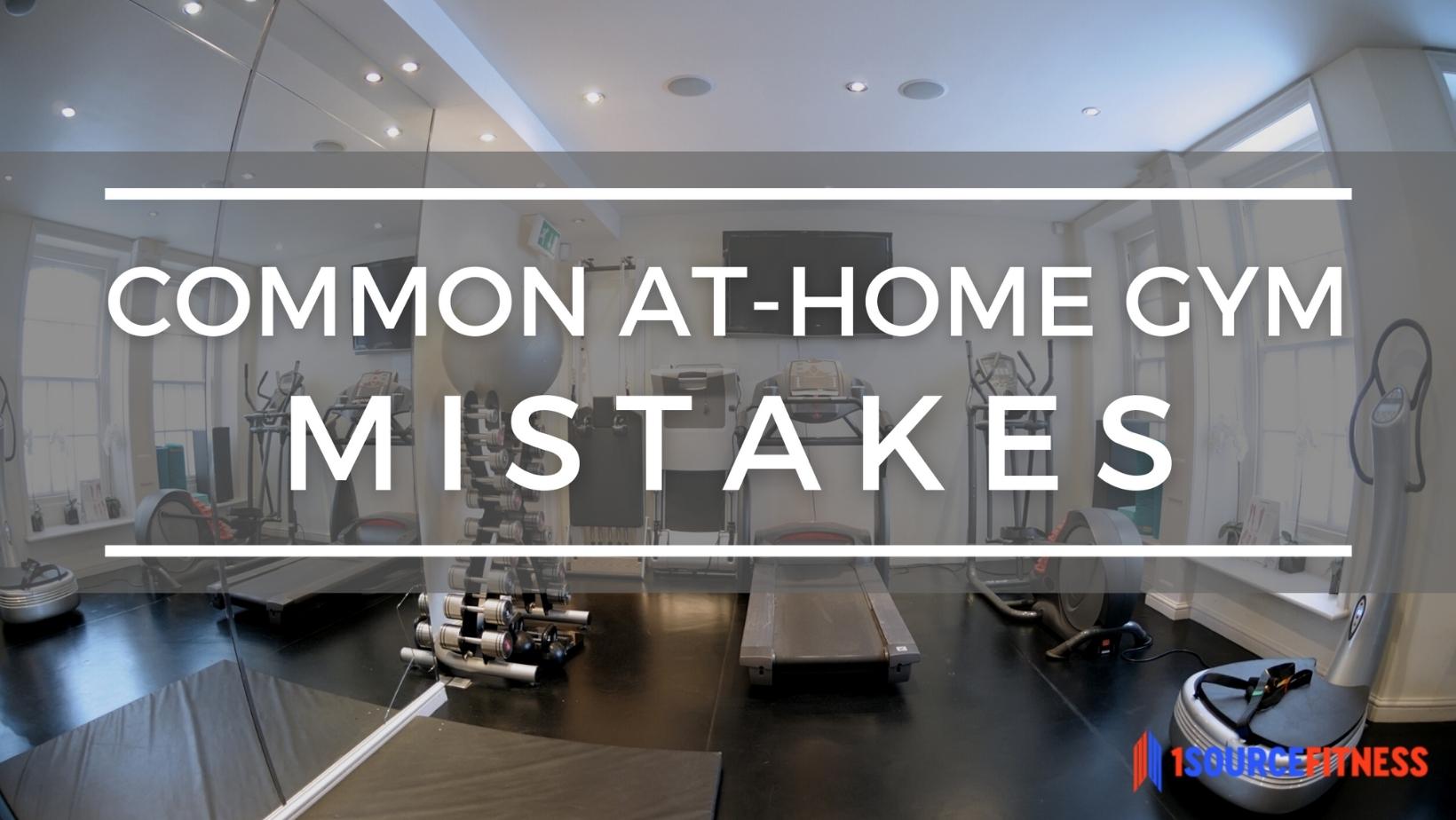 For those interested in personal fitness, home gyms are a logical step in their exercise journey.  


Home gyms are a great way to preserve your fitness and build strength without having to spend time driving to the gym or cash on monthly membership fees.  


However, while home gyms can be a great investment for many fitness enthusiasts, there are many mistakes people make when building up their home exercise equipment.  
Below are some common mistakes people make when starting their home gym 
Build Your Gym (and Body) the Right Way
Don't waste your time and money building a home gym that doesn't work for your house or your skill level.  
Here are some tips to build a home gym that is perfect for your style. 


Cover the basics first. Many people opt for the more flashy and expensive equipment when they first start their home gym. Instead, start with a few basic pieces of equipment to help supplement your workout routine. Some good pieces of equipment, to begin with, are a power rack, bench, barbell, dumbbells, and a treadmill. These pieces of equipment will allow you to build up a basic routine and see if a home gym truly works for you. 


Make sure you have an appropriate space. There are two main problems when it comes to space. First, that there is not enough space to build a home gym. The second is that the space is not well-ventilated and climate-controlled. If you don't have enough space to perform complex movements, you will not be able to burn calories and build muscle. Likewise, if the space you choose is too hot or too cold, working out in that space will be extremely difficult. If you don't have the proper space, don't build a home gym. 
Plan out a thorough budget. Set aside a specific amount of money and stick to it. You need an exact budget and an idea of exactly what equipment you need. Gym equipment can be expensive. Set aside a reasonable budget and research your equipment cost before purchase. Most importantly, do not overspend. If you sink too much cash into your home gym, you will not be able to take full advantage of your equipment. Instead, start small and build your gym as your endurance grows.  


Purchase cost-effective equipment. The most expensive equipment is not always the best, but neither is the cheapest equipment. Always opt for the equipment that yields the best results. You can find high-quality equipment used on online marketplaces such as eBay or Facebook Marketplace. Likewise, you don't need to purchase the most expensive flooring tiles. Gym-specific foam flooring can feel nice at first, but it compresses easily. Instead, look into horse padding made for horses' stalls. It will bear your weight and last longer than workout-specific mats.  
Formulate a plan. Decide what you will get first, purchase it, then come up with a shortlist of what you will get next. How often will you purchase new equipment? Every three months? Every six months? Once a year? Decide when you will expand your gym and when you will sell out-of-date equipment. If you purchase your gear smartly, you can even make a profit on your old gear. Weights retain their value. If you find cost-effective gear, when the time comes to sell it, you can use the funds you make on your next purchase.  


A Better Gym for Your Home
The best home gym is the home gym that works best for your skill level and body. The only one who will benefit if you buy equipment that you don't use is the manufacturer.  


Follow the tips listed above and you will have an easier time setting up your home gym than if you go into building your home gym without a plan.  


If you are looking for the most cost-effective equipment (as you should), reach out to 1SourceFitness. We offer the best exercise equipment at the best price.