How to Maintain Gym Equipment
How to Maintain Gym Equipment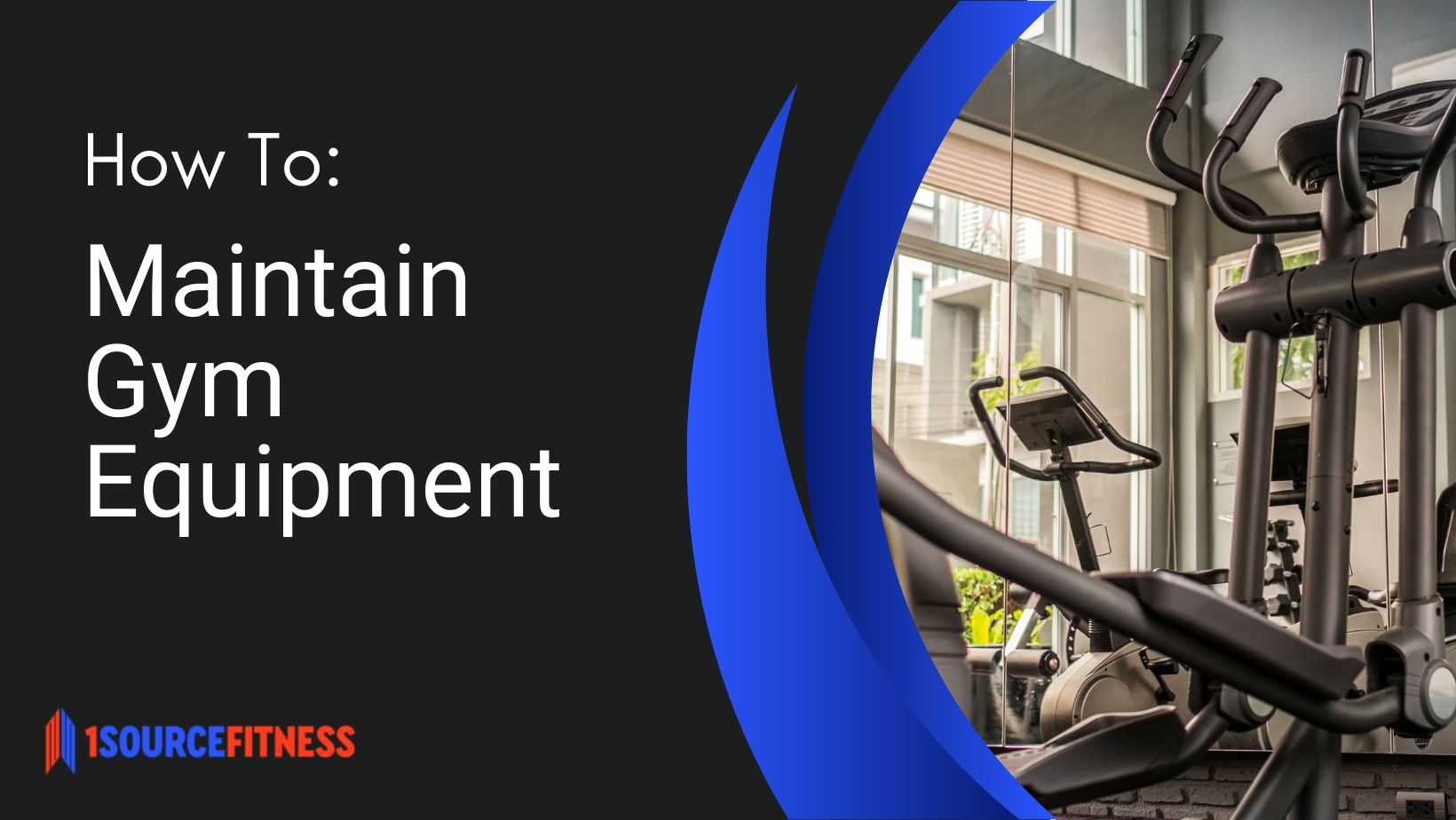 Fitness is a priority.  
If you run a commercial gym or use a personal home gym, then you know that keeping your equipment in working order is important if you want a gym that delivers peak results.  
Your gym should be able to provide a workout for every muscle in the body. However, if a key piece of equipment is broken or out of order, then your users will find it difficult to get the workout they are looking for.  
Do not let your valuable gym equipment turn into a waste of space. Proper gym equipment maintenance is the key to unlocking your gym's full potential.  
This post will go over the key pillars of gym equipment maintenance, whether you run a commercial gym or keep a home gym for personal use. Keep reading to learn the best practices for gym equipment maintenance near the Cincinnati and Dayton area.  
These are the Best Practices for Maintaining Your Gym Equipment 
Keeping your gym equipment in excellent condition is one of the best things you can do to ensure your gym's long-term success.  
The last thing you want is to wait on a repair service for your most popular piece of equipment or to have half your treadmills sitting with an "out of order" sign covering their display.  
Let's look at the best practices for maintaining your gym equipment. 
Cleaning 
Proper cleaning procedures are the cornerstone of every good gym maintenance program. 
Gym equipment should be disinfected after every use by the user, and all equipment should be cleaned at regular intervals to stop dirt and detritus from damaging parts and creating unnecessary wear on the system.  
Check the manufacturer's instructions and always clean your equipment with the proper cleaning solutions and tools.  
Organization and Tracking 
Tracking your maintenance is another important step toward ensuring your equipment is properly maintained.  
Create an easy-to-use spreadsheet to track the dates of maintenance, what was done, and when you next need to maintain your equipment.  
This can help clear up confusion for multiple pieces of the same equipment, equipment that has been bought at different times, and the same pieces of gear made by different brands.  
Preventative Maintenance 
If smaller components break down or begin to wear out, they need to be fixed or replaced. 
Follow a preventative maintenance schedule to spot areas of duress sooner and ensure that your machines have long life spans.  
Additionally, many warranties require proof of regular preventative maintenance as a condition of replacement.  
Hire a professional repair service to look at your equipment for the best results.  
Repair and Replace 
Repairing equipment is generally cheaper than replacing it, so if a piece of equipment needs to be repaired, it is usually best to pay for the repair as soon as possible. 
However, gym equipment doesn't last forever. If your machine has run its course then it is time to say goodbye and get a new piece of equipment.  
If your equipment is perpetually out of order, then the cost of replacing it is nothing compared to the cost of losing business due to members missing out on a key portion of their workout.  
Of course, it is also a good idea to replace equipment before it breaks down entirely. You can often sell old equipment for a modest return to help offset the costs of new models.  
1Source Fitness Maintains Your Equipment in the Cincinnati and Dayton Area 
Fitness equipment maintenance and repair should not be a cause of stress.  
When you follow a regular maintenance schedule, you can be sure that your equipment is in proper condition and that your gym delivers peak results.  
When you work with 1Source Fitness, maintaining your equipment is easy. Our master technicians provide on-site equipment maintenance both during and after your warranty.  
That means equipment purchased from 1Source Fitness are products you can count on for years to come.  
If you need regular maintenance for your gym, or you need new equipment to help attract new members, we are your 1Source for all fitness needs.  
Ready to take the next step? Reach out to 1Source Fitness now! 
If you are satisfied with the 1Source Fitness difference, please leave us a quick five-star review here. 
And be sure to follow us on LinkedIn and Instagram for more free fitness equipment tips!