How to Create a Buzz Around Your Gym
How to Create a Buzz Around Your Gym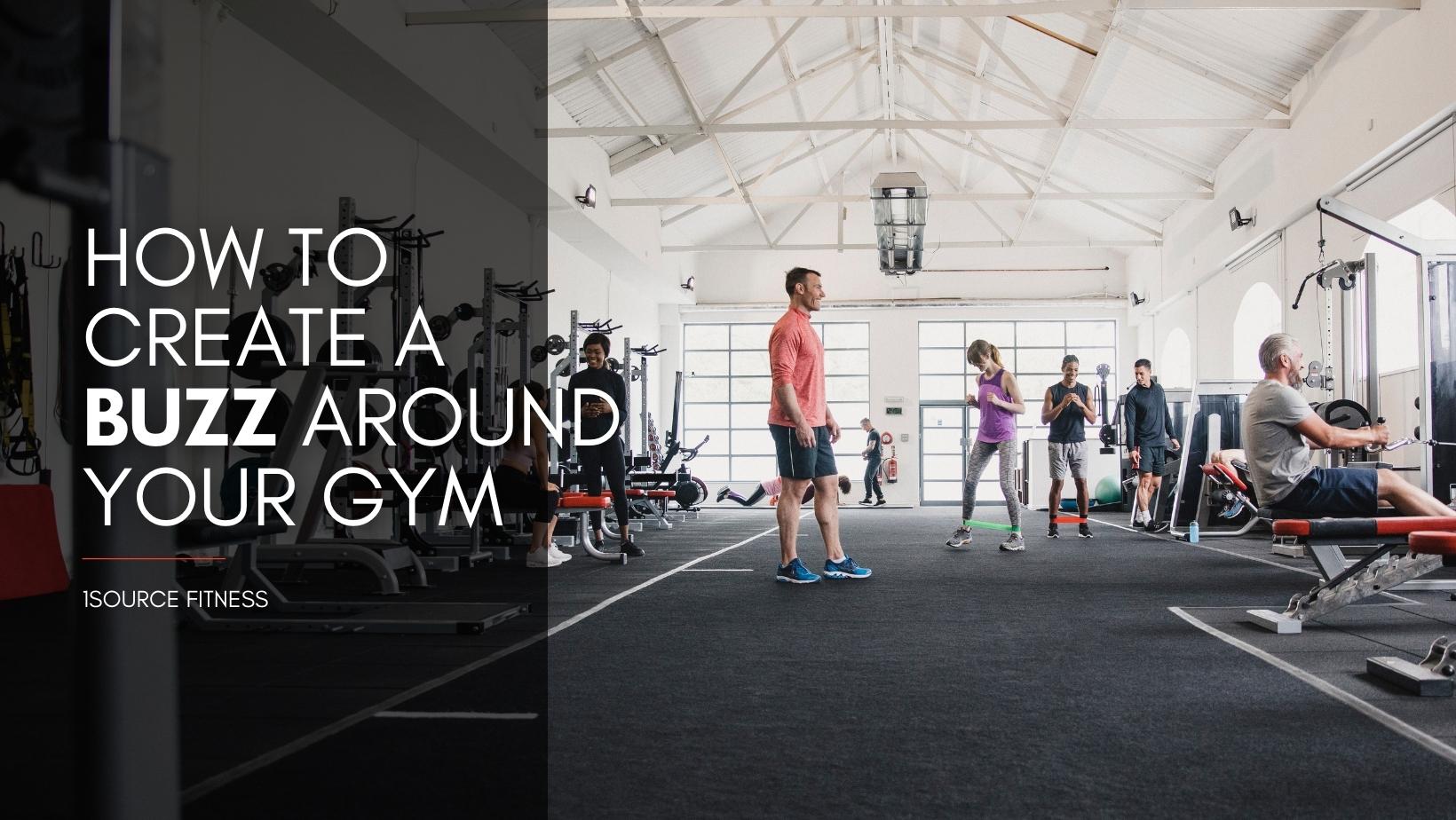 Get Your Name Out There 
One of the best ways to get free advertising is through word-of-mouth. If you can get your already-established customers to discuss your gym in their personal lives, then you will have sustainable advertising at no cost to your business.  
The problem is that word-of-mouth advertising is impossible to attain unless your gym is making consistent, noticeable improvements or undertaking brand-oriented initiatives. 
The most reliable way to increase word-of-mouth advertising is by creating a buzz around your business.  
But what does buzz mean? It's not just another buzzword (despite the name), buzz is a real concept that you can control and develop through mindful actions.  
Buzz is the idea that a business owner can create an atmosphere of fun and excitement through small, impactful changes to their business (the physical brick and mortar) as well as by producing innovative marketing plans.  
Well-thought-out changes can make ripples through your customer base, causing members to discuss these changes with their friends and loved ones.  
The more members discuss your business favorably among their friends, the more likely those friends are to sign up for memberships themselves.   
In this article, we will go over some ideas that your gym or fitness center can use to increase the buzz around your business.  
Know Your Audience 
Before you can come up with any concrete plans or ideas, it is imperative you know your gym-going audience.  
What is the average age of your member? Gender? Demographic?  
These things all help determine what your members want and need, and in turn, what will cause the most buzz around your business.  
Once you have a list of needs and wants drawn out, you can start to see potential changes that will get them buzzing.  
For example, a younger crowd will be swayed more by a strong social media presence while an older crowd may be impressed by physical, in-person programs, 
Know your audience, and you will be able to determine which strategies will be effective. 
Make an Impression with Your Design 
One of the easiest ways to communicate to your members that big changes are coming is through a new, eye-popping design.  
Colorful lights, ample space, and a clean area make your gym an attractive place to spend time.  
Additionally, produce graphic content that will catch your members' eyes. Sharp graphic content is the best way to advertise new programs, classes, or special deals.  
Use Your Brand 
Your brand is the most powerful tool you have.  
Use your brand to associate attractive graphics and colors with your business.  
If it has been a few years since you've developed your brand (or if you never have had a solid brand) then it may be a good time to invest in a re-brand.  
Make sure you have a recognizable brand and plaster your logo on as much merchandise as you can. T-shirts, backpacks, totes, and other products are a great way to get your brand out there.  
Making branded products is relatively cheap and you can even sell them for a profit or give them away at special events.  
Use Community Resources 
Hire a guest speaker, host a free beginner's course, hold a raffle, or host a charity event.  
Use the power of your brand to attract resources and members of the community.  
Free events and charity not only help with brand recognition, but they also allow your business to give back to your community. 
The more you can get your brand name out into the community, the more buzz your business will have.  
Retain Existing Customers 
Ask yourself: if you were a member, why would you stay loyal to your gym?  
Do you offer your members prizes, free classes, or a reduced membership cost for long-term membership?  
The best way to build buzz is through happy, loyal customers.  
Take Your Gym to the Next Level 
If you are ready to take your gym to the next level, then it's time to get creative.  
You can't develop buzz just by doing the same old things you've always done.  
Small changes add up over time and allow your gym to create a reputation as one of the most exciting and innovative businesses in your community.  
One of the easiest ways to create buzz is through purchasing the newest equipment.  
If you are ready to update your gym equipment, reach out to 1Source Fitness.  
The 1Source Fitness team is the best fitness equipment supplier and service technicians in Ohio, southern Michigan, Northern Kentucky, and western Indiana.